A Vision of the Future
The Synavrio Journal, founded in 2017, began as a classroom assignment introduced by Mark Gaither, a Business Technology instructor at Lower Columbia College. The assignment was based on the Self Organized Learning Environment (S.O.L.E.) teaching and learning process developed by Sugata Mitra (Mitra and Dangwal, 2010). The first assignment involved groups of four to "brainstorm" the creation of an undergraduate peer-reviewed science journal. The second assignment involved creating the actual journal style-guide. The class as a whole, working as a community, became the founding editors for the Synavrio Journal. In the process, the decision was made to include all academic articles by college students.
When the journal was introduced to members of the Business & Information Technology Club, a decision was made to put the assignment into motion. Students reported on the progress journal development and presented the concept journal to a classroom full of science students. These students were introduced to the process that would allow them, if they met the required criteria, to be published in an academic journal. Fundraising events have enabled the club to support the publishing expenses for ongoing publication of the Synavrio Journal.
Founding Editors: BTEC 111 Word Processing I, Winter 2017:
Laurel A. Heathen

Keilah Hansford

Michael Aumack

Ma Luisa Kell

Diane K. Shawen

Stephanie A. Rodgers

Makayla Clark

Rachael Compton

Jennifer Bougie

Kelsey Engh

Julie Ducharme

Jodi A. Boothe

Catherine Rossman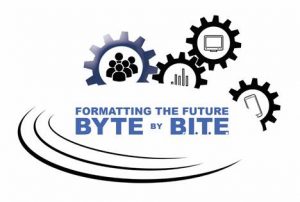 The Business & Information Technology Club, through activities and publications, promotes the advancement and success of students, the college, and the community. The club provides support to Lower Columbia College students through peer-to-peer activities, club-to-club support, and financial support through the B&IT Cookbook Scholarship Fund. Club sponsored internships, event planning, and service learning activities provide support to the college and the community. Finally, the club promotes the value of communication through sponsorship of student-led publications via the ongoing activities of Red Devil Press.
S.O.L.E. Teaching & Learning
A learning concept introduced originally in 2007, by Professor Sugata Mitra, revolving around a 'Self Organized Learning Environment' where students are self-directed to solve and implement a task or project. The focus is on learning "how to" versus textbook instruction. Skills gained include:
Team interaction
Critical problem solving
Self-guided learning
Mitra, S. and Dangwal, R. (2010), Limits to self‐organising systems of learning—the Kalikuppam experiment. British Journal of Educational Technology, 41: 672-688. doi:
10.1111/j.1467-8535.2010.01077.x